We just launched a feature that lets you schedule your MergeMail emails to be sent later. With Scheduled Campaigns, you can create an email campaign using Gmail and Google Sheets and send it at a later date.
You can read more about it on the Scheduled Campaigns support page, but here's a quick rundown of how to use it:
1. Start a campaign in MergeMail
2. Instead of clicking on "Send" to send the campaign immediately, click "Advanced", then click the calendar next to "Schedule":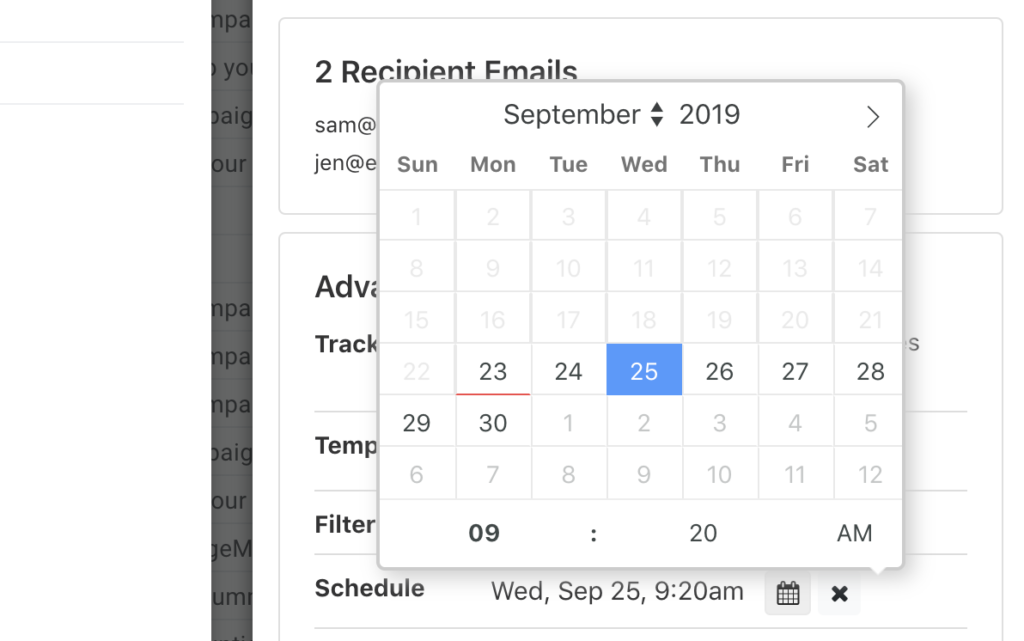 3. Choose a date and time to send the emails
4. The "Send" button will change to show the new date. Click it to schedule your campaign:
That's it! MergeMail will schedule your emails to be sent at that time. You can always find all of your scheduled campaigns in your list of campaigns. If you need to cancel a scheduled campaign, you can do so in your list of campaigns.